A-Kiss is the first pub/tavern in Mandarin Village, Noble City right on Eppinck Square. A-Kiss is one of the best-rated eateries in Lovia and has been in Monde Culinaire's top ten in the past.
A pub is a public house, an establishment which serves alcoholic drinks — especially beer — for consumption on the premises, usually in a comfortable setting. Pubs originated in English-speaking countries, particularly in the United Kingdom and Ireland and are now found globally.
A-Kiss is a cozy pub with young bartenders (a couple) dedicated to embellish their walls with posters featuring lips.
One wall is kept free for those who wish to leave a print of their lips. It is said the surface will be lacquered once it is completed, thus safeguarding for the future the original work from many enthusiastic visitors.
It is obvious also graffiti-lipspraying make part of this amusing venture. A box with different sprays is available upon request.
Brunches
Edit
When busy day schedules hamper your weekend with family or friends, have a brunch at A-Kiss.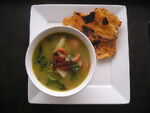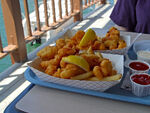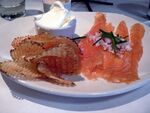 Indulge yourselves in:
appetizers, soups, starters and entrees
Edit
Avocado sorbet with lime custard
Butterfly pizza's with various dressings
Cajun chicken spinach broth
Garlic bread
Green onion crostini
Grilled asparagus with roasted garlic bread
Grilled Jalapeño peppers
Tempura battered shrimps with garlic dressing
Mahi-mahi with paprika sausages
Spicy quiche lorraine
Stuffed aubergine tartlet
Vichyssoise with buttermilk cream
Carrot cake covered with Belgian Chocolate
Chocolate red pepper ice cream
Lemon sorbet
Lavender pancakes
Lavender vanilla ice cream
Pistacchio icecream
Raspberries with sabayon
All in batter
Edit
Another specialty of the house are the battered fish, meat, vegetable, fruits and herbs. The batter is made daily, with fresh ingredients (milk, eggs, beer, flower and herbs).
Summer Special
Edit
Salads in combination with smoked fish
Winter Special
Edit
Brunches (all in) 15.00 $ per person (as much as you can eat)
"All in batter" 12.00 $ per person (as much as you can eat)
"Summer Special" 13.99 $ per person (as much as you can eat)
Every dish is accompanied by homemade dipping sauces from sweet-sour to hotspot !
The food is quite varied, and are made from top ingredients. This truly is the place to go for a light meal.

-Cinq Etoiles
Community content is available under
CC-BY-SA
unless otherwise noted.