See also: Amy Cheyenne (album) for the studio album with the same name.
Amy Cheyenne

Name
Amy Cheyenne
Full name
Amanda "Amy" J. Tuck
Sex
Female
Born
September 2, 1979, Glendale, AZ
Home
Noble City
Functions
Singer, songwriter, musician
Amy Cheyenne is the stage name of Amanda J. Tuck (Glendale, September 2, 1979), who is an American-born Lovian country and western musician and singer. She broke through in 1999 with the country rock hit Baby Blue.
Personal life
Edit
Very little is known of Amanda Tuck's private life. In 2003, she is known to have had a short relationship with Barry Tucker, who is now a radio host at West Wave.
Musical career
Edit
In 1996, Amanda Tuck bought her first guitar and began entertaining her fellow students at school by singing and playing. It was her only means of making friends. In 1997, Amanda bought her first Gibson guitar for $50. At her aunt's behest, Amanda listened to old country and western albums, and soon began practicing the songs of these discs and performing them publicly. She also began teaching herself the ukulele, and before long began singing for her classmates. One of her very earliest public performances was at a retreat in Clave Rock for youth group from Noble City.
She broke through in the Winter of 1997, at the age of 18, when she performed in a Newhaven pub and was widely recognized as a talented artist. At that time she was already writing her own songs. She recorded them in February 1998 on her first studio album Amy Cheyenne for Lovilago West. The album didn't do well in the music stores. In the Summer of 1998 she began writing her second album, including many covers, and she recorded the album Rusty Love in October. The album became a true hit and became her final breakthrough. Two of the songs were published as singles, Baby Blue and Mid 1969 in Dixie. 
Discography
Edit
Studio and live albums
Edit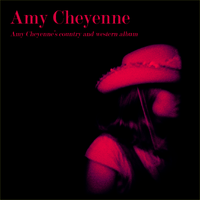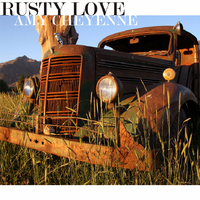 1998 - Baby Blue
1998 - Mid 1969 in Dixie
1999 - The Night They Drove Old Dixie Down ft. Robbie Robertson
2000 - Heartbreakers Club
2000 - Mr Smith
2004 - Not You Doll
2005 - Exhausting Love
2006 - Tombstone
2006 - Queen Valley
2012 - Dead Letter Blues (remix)
See also
Edit
Community content is available under
CC-BY-SA
unless otherwise noted.