See also: Brunanter Embassy for the actual embassy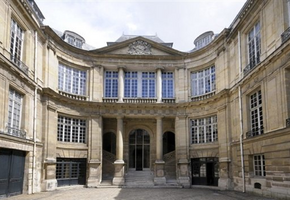 Clermont House
(La Maison Clermont) is a 19th century manor located in
New Town
,
Noble City
. It serves as the embassy of
Brunant
, and the residence of the ambassador.
Maison Clermont
Edit
Clermont's construction began in 1880, back when new town was just an empty field. It was to be the estate of a exiled Frenchman, whose family went into exile after the French Revolution. There were many issues along the way, and by 1923 the house was not yet finished. By then the Frenchman (and his son) had died and the grandson (Louis Durocque) was now the owner. By then the family was almost broke, and many rooms had to be rented out as apartments in order to pay off the house. Louis Durocque, who had accumulated a lot of gambling debts, was forced to sell the house in 1932.
Hotel Clermont
Edit
Sold for a grand sum of $1,000,000, the house was bought by an Oceana family, looking to convert the house into a hotel. The Hotel Clermont became one of the glitziest places in Noble City. In 1936, Brunanter ambassador Willem Abart bought a room in the hotel and made it the Brunant embassy in Lovia. By the 1940s, the family was ready to sell the hotel as they were losing money.
Brunanter Embassy
Edit
When the Nazi Germans invaded Brunant in 1941, the government and Royal Family went into exile in Lovia. They authorized the purchase of the hotel to be the headquarters for the government-in-exile. After the war, the building became the embassy, although in the 1950s the gardens and several rooms were opened to the public.
2012 attack
Edit
On May 24, 2012 a bomb exploded in a mailbox in front of the embassy, injuring a postal worker and an embassy assistant. The nationalist, separatist terrorist organization Barzona Libre took credit for this incident, claiming that their intended target was Ambassador Frank Hagen, and that they will persist until he is killed.
Community content is available under
CC-BY-SA
unless otherwise noted.