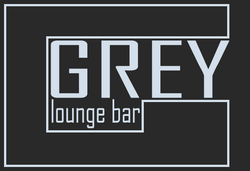 The Grey Lounge was originally a popular nightclub located on Shopping Avenue 7 in midtown Newhaven. It attracted many famous celebrities, Lovians as well as international jetsetters. It is most notable for being the home base of the Starliters who recorded their #1 hit Peppermint Twist at the venue in the early 1960s. In 1984, the club was sold to an unknown businessman from New Zealand. He launched an entire chain of clubs. Nowadays Grey Lounge is a real phenomenon with a club in almost every major city of Lovia. Most of the clubs are exclusive and very expensive. The original lounge in Newhaven was completly renovated and opened its doors again in december 2007.
Grey Lounges across Lovia
Edit
Towns
7 Shopping Avenue - Newhaven
10 History Avenue - Sofasi
3 Rheims Street - Canterbury, Kinley
15 Oceana Street - Hurbanova
Atrium Center - Adoha
6 Water-lily Street - Little Europe - Noble City
Great drink selection and quality. Very small menu, but the food served is quite good. The ambience is too austere, but surprisingly cosy.

-Cinq Etoiles
Community content is available under
CC-BY-SA
unless otherwise noted.