This page or article requires wikifying.


This includes revision of language, style, layout and context. Unwikified articles will be deleted.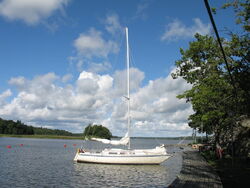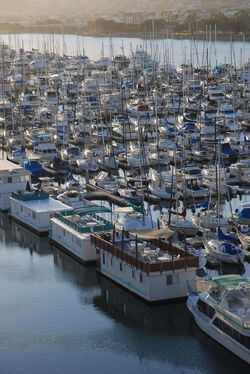 The Interludium is a well-known Liberto-Lovian private yacht owned by citizen Lars Washington. After a long and lonely journey, crossing the oceans, Lars finally arrived in Lovia April 29, 2008 with his small sailing boat, the Interludium.
On September 22, 2007 Lars Washington had moored his little sloop in the sporting marina (Vervoerswijk) of Wikistad. The Interludium orginally belonged to a Norwegian sailor who had offered his sailingboat for sale on the internet. During the Summer of 2007 Mr Washington arrived in Wikistad following the beautiful coast of Libertas and Insula Governationis. On that journey, he made some beautiful images which he displayed on the internet in the course of 2008. Meanwhile, many nature lovers, curious visitors and friends have clicked on these breathtaking images. One guest was thrilled to the point of taking the liberty to edit the images on his own website. Fortunately Lars' images were not infected by any viruses.
The coastal line from Libertas has many faces, each with a different story of its own. Interested? Have a look and enjoy the images made on a journey with the Interludium: click here!
On this moment, the Interludium is at the Sparrow Marina, in Sofasi.
Worthwile
Edit
| | | |
| --- | --- | --- |
| " | No design is perfect for all conditions. | " |
Sloops are designed to optimize upwind sailing. However, sloops also offer an excellent overall compromise acceptable, if not optimal, to all points of sail. It is clear that the most difficult direction to sail is to the windward, this requires some specific design features.
Externa links
Edit
See also
Edit
Community content is available under
CC-BY-SA
unless otherwise noted.