McMarket Supermarkets
Name
McMarket Supermarkets
Type
subsidiary
Product
supermarkets
Origin
Lovian
Founded
March 31, 2008
Owner(s)
Grupo Iper, S.A.
McMarket, in full McMarket Supermarkets, is a Lovian supermarket chain, owned by Grupo Iper and founded by Pierlot McCrooke as Inco. It was owned and managed by the Pierlot Holding, which sold the company to Walker Inc in June 2008. McMarket had planned to open branches in all Lovian places, but it is presently looking to downsize.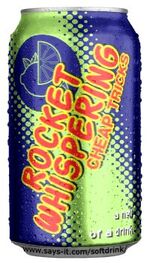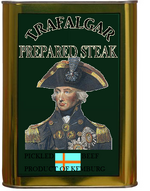 McMarket had been the largest Lovian supermarket and market dominator from 2008 to 2010 (just ahead of Super 5, but new supermarkets have saturated the market and McMarket has lost ground to them. It's multiple locations have generated a loss in income since 2011. Traspes-based Grupo Iper took over the company and plans to reorganizing it, according to president Luis Enrique Serre. McMarket was planned to be fitted in line with their Ipermarkets. In November 2013, a €15 million deal was completed between Shadwell and Iper Group, though for the present there are no plans to rebrand the markets, as the company is looking to continue the tradition and history of McMarket.
McMarket carries products from Lovia and abroad, such as Charleston and Port Company teas, Red Seal Coffee and Trafalgar Steak from Kemburg.
The store brand comes from Iper, which includes food and other products which are usually cheaper than branded products. These include the Iper Value (cheap), Iper Bueno (healthy) and Iper Gold medal for more upscale or exotic foodstuff.
| | | |
| --- | --- | --- |
| | This section is under construction. | |
In

Sofasi:
at 8 China Avenue, Downtown
In

Adoha, Sofasi:
In

Newhaven:
at 3 Federation Square, Malipa
In
Portland:
In

Hurbanova:
In

Noble City:
In
Train Village:
Community content is available under
CC-BY-SA
unless otherwise noted.