Medina Sod is a bowling hall in Newhaven, and also a bowling club. The hall arose in 2002, whilst the club started in 2004. Owner of the hall and chairman of the club is Jon The Dude Johnson. The hall is the largest one (being the only one) in Lovia. There are 17 lanes and the complex is provided with a cafeteria, known for it's famous cocktails, like The White Russian. Lovia doesn't count many bowlers, however the sport becomes more and more attractive as a hobby. Therefore many lovian dignitaries often visit the club, which off course makes it popular. Every year Medina Sod holds it competition, which ends on reves sjabat, a large party to honor Walter and Donny, the first winners of the competition. The winners receive the golden bowling pin; a famous attribute.
Former Winners
[
]
(2002) Walter and Donny
(2003) Walter and Donny
(2004) Jesus and Paul
(2005) Jon and Jeffrey
(2006) Jon and Jeffrey
(2007) Jules and Vincent
(2008) Butch and Marsellus
(2008) Jules and Vincent
(2009) Jules and Vincent
(2011) Marc and Thomas
(2012) TBD
The 2012 edition is going to be hold from 19/08 till 21/08. Since the bowling club has implemented new rules every competitor has to be a Lovian inhabitant, since only one Lovian citizen was able to win the cup. Registrations (please fill in the names of your duo, and good luck with the preparation)
Marc and Thomas
Jules and Vincent
Butch and Marsellus
Jon and Jeffrey
Samantha and Samantha
Caroline and Lilly
Erica and Stein
...
2012 edition
[
]
After minor junior competitions tomorrow the real competition begins, the great bowlers of Lovia are preparing and the 2012 edition is probably going to explode already from in the beginning.
Club Medina Sod
[
]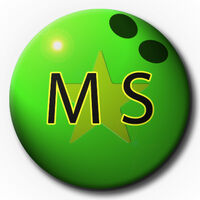 Besides the hall, Medina Sod is also a well-know bowling club. It's also the largest one. Former members are: Donny, Walter and Jeffrey. Currently Jon Johnson is the most notable member. The club has always been figuratively fighting with the Nihilists Bowling for Vietnam to become the largest and so far it seems as they succeeded in this nevertheless with the renewed environment and sponsoring NBFV is again becoming a large club.
Notbale Members
[
]
See Also
[
]