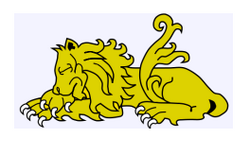 Oslobodenia (Oceana for liberty) were the security forces of the Empire of Oceana. In October 2011, it started as a rebel front in the Lovian State of Oceana. Under Il Duce Octavian, who had founded the movement, a great but decisive war was fought on Peace Island. After the Battle of Hurbanova, Oslobodenia fled to the City Archipelago, to secure the independence and sovereignty of the Empire of Oceana. Oslobodenia called out for a unilateral truce, although it has initiated a no-fly zone above the City Archipelago and it has installed short-range ballistic missiles on the Isle of Frisco and Isle of London, to compel and deter any potential threat from UNLOR or other forces.
Oslobodenia last had its headquarters in Giardino del Duce, Oslobodenia 'Oshenna.
Community content is available under
CC-BY-SA
unless otherwise noted.