Dimitri Noble

Name
Dimitri Noble
Full name
Dimitri Thomas Noble, Prince Dimitri of Lovia
Sex
Male
Born
April 13, 1991, Noble City
Spouse
Princess Mary Elisabeth of Lovia
Home
King's Gardens, Noble City
Functions
Prince of Lovia (1991-2005), Crown Prince (2005-2007), Ruling monarch (2007-2013), Prince (2013 onwards)
Languages
English, Dutch, French, Spanish
Religious
stance
Atheist
Ruling Monarch
Reign
1) November 2007 - August 2008
2) November 2009 - August 2013
Coronation
1) November 9, 2007, Palati Daidalo
2) November 9, 2009, Capitol
Predecessor
King Arthur III of Lovia
Successor
King Sebastian of Lovia
Member of the Congress
Term
1) 2007-2008
2) 2008-2009
3) 2009 (1st Prov.)
4) 2010-2011

Election
Former Member by Right
Achievements
in Congress
1st Amendment
Fed. Law: Charity Fund Act[1]
Fed. Law: Nat. Parks and Monuments Act
2nd Amendment
Lovia leaves the UWN
Fed. Law: Town and City Act
Fed. Law: Tobacco Regulations Act
Fed. Law: Amending of Hamlet Act
Fed. Law: Primary Education Act
Fed. Law: Secondary Education Act
Fed. Law: Abolishing of Patriot Act
Fed. Law: Amending of PEA and SEA
3rd Amendment[2]
Fed. Law: Health and Charity Campaigns Act[2]
4th Amendment
6th Amendment/2010 State Reform
Governor of Sylvania
Term
February 15, 2008 - October 19, 2010
Election
State Elections, 2008
Election outcome
100% (unopposed) in Sylvania
Predecessor
Alfred J.Q. Robinson
Successor
Martha Van Ghent
Prince Dimitri of Lovia (born April 13, 1991, Noble City) is a Prince of Lovia, and King between 2007 and 2013 (with the exception of a short period from November 2008 to August 2009) until his abdication in favour of his cousin Sebastian. He was the sixth monarch of Lovia, the nephew of the late King Arthur III. He ascended to the throne on November 9, 2007. After a successful but short reign, he stepped down as King of Lovia in August 2008 citing personal reasons, thus leaving Lovia to the remaining government forces, which were incapable of governing properly for over a year. On November 9, 2009 however, Dimitri Noble returned and was crowned for the second time, leading the country to both political and economic success. After a long period of seclusion from 2011 onwards, however, his popularity began to wane, particularly after the Lovian Civil War. His cousin Sebastian openly called Dimitri a coward.[3] In August 2013, Dimitri announced he was abdicating for a second time, citing firstly his political views, which he stated were incompatible with fulfilling his duties as a monarch, and a desire to live as a private citizen rather than lifelong Head of State. As his brother, the Crown Prince Alexander, chose not to take up the throne, it fell to Dimitri's second cousin Sebastian to become king. It is argued by many that Dimitri's dramatic loss of popularity following the Donia Coup of May 2013 dealt the final blow to his Kingship.
In addition to his role as monarch, Dimitri was also elected Governor of Sylvania between 2008 and 2010, as well as the ceremonial role of Mayor of Noble City, and was active in several neighborhood projects.
Prince Dimitri is a student, businessman, occasional producer and actor, sigillist and philanthropist. Up until 2011, Dimitri was actively involved in Lovian politics and was one of the greatest contributors to the Constitution and Federal Law. His political engagement earned him a reputation of "dictator" or "despot" among republicans[4][5], fascists[4][5] and communists[6]. In 2010, the King himself and the leading political parties PD/CPL.nm legally reformed and downsized several aspects of the King's political power. It has been noted by both proponents of the government and opposition members that Lovia is governed more democratically than it was in 2007/2008. Since 2011, when Dimitri retired altogether from politics, the role of the monarch has ceased to be a major issue in Lovia.
In late 2009, King Dimitri I announced that he was in a relationship with Mary Elisabeth Nelson, a Lovian graduate student and university researcher. The couple had been engaged since December 3, 2009 and were married on January 16th, 2011. Mary Elisabeth became Lovia's first queen since 1956. After his marriage, the King became inactive and has taken a very subdued role in Lovian politics. He even failed to carry out the few remaining duties required by the constitution following extensive reforms. He rarely attended sessions of Congress. Due to this new smaller role in politics, his Member by Right status was revoked by the 2011 State Reform, though he was reinstated as an observer by the 2012 Judicial Reform.
Biography
Edit
Early life and education
Edit
Princess Sarah of Lovia gave birth to a son on April 13, 1991, in the Noble City General Hospital. Prince Thomas and his wife named the healthy son Dimitri Thomas Noble, and he became known to the public as Prince Dimitri. It is uncertain why the parents chose this name, which is rather unusual to the Lovian monarchy.
The family lived in one of the residential wings of the Old Royal Palace in King's Gardens, Noble City. In 1995, they moved to a house in Artista because the ill Princess Sarah needed rest and a healthier atmosphere. Prince Dimitri's younger brother Prince Alexander was born in 1995, just after moving to Artista. The family moved back to the Royal Palace in 1998.
Prince Dimitri went to kindergarden and primary school in his native city. He was a clever child with a lively interest for art, books and society. As a child, he loved to draw and paint. As his studies became more demanding, these interests were partly put aside. His father taught him several languages, such as Dutch, French and some Spanish and German. King Dimitri is still known to be fluent in Dutch. Unfortunately, both Princess Sarah and Prince Thomas died in a car accident in the fall of 2005.
Prince Dimitri skipped second grade and ninth grade, and at the age of sixteen he entered Nobel University. He has been studying English Philology and Literature at Nobel University (now Blackburn University) and has taken minors in both politics and law. King Dimitri earned his bachelor's degree in 2010, and will graduate from university in 2012.
Ruling Monarch (2007-2008)
Edit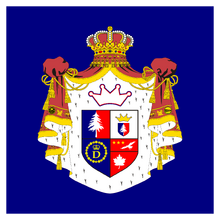 Prince Dimitri's uncle and the then ruling monarch, King Arthur III of Lovia died in 2007, after a period of illness. Having no legitimate offspring and due to the dubious phrasing of the old Constitution, there was some doubt about who would succeed King Arthur. Eventually, Prince Dimitri, being most closely related to King Arthur III, was agreed upon. On November 9, 2007, the Royal Advisor and Master of Ceremony Yuri Medvedev crowned Prince Dimitri ruling monarch.[7]
King Dimitri I started his reign with the writing and signing of the new Constitution, which was able to substitute the former law. Congress was heavily reformed and now consisted of a drafting and voting chamber, where all citizens could contribute to the drafting chamber if they wished. He set up federal and state elections. On Inauguration Day 2007, Yuri Medvedev, a personal friend of the King's and his Master of Ceremony, was democratically elected Member of the Congress and Prime Minister. The two national leaders chose which Members of the Congress would get a government position, which resulted in the Medvedev I Government.
Among King Dimitri's most significant contributions to Lovia in his first reign are:
the construction and re-organization of a well-functioning railway network;
restructuring of several Noble City neighborhoods;
Lovia leaving the UWN and entering a stage of isolationism;
the Second Amendment explicitly stating the nation's unitarity;
the designation of Lovia's first national park on Bird Island;
the construction of a new royal palace after the former had burned down;
the Big Business Deal;
an attempt at founding the International Wiki Organization (IWO), which failed;
the reform of Nobel University into Blackburn University.
A major issue during his reign was the Hurbanova Crisis and the Alexandru Latin Trial following it. Recent sources have revealed the dubious nature of the trial. Prime Minister Yuri Medvedev, for example, was at same time Supreme Court Judge and involved in the case. Although the trial did end the Hurbanova troubles for a period, it also led to the King's abdication in August of the same year. In May 2010, King Dimitri called the trial "shameful" and expressed his sorrow about it. Since the January Declarations of 2010, the judicial system has taken a more independent road.
During King Dimitri's 2008 reign, he was the nation's most powerful person. At one time, King Dimitri held a wide combination of offices, including but not exclusively ruling monarch, Secretary of Finance, Governor of Sylvania, Mayor of Noble City, and chairman of several neighborhoods. During his second, current reign, he has refrained from combining major offices.
Abdication and absence
Edit
King Dimitri abdicated in August 2008, after he discovered secret plans to declare Hurbanova independent from Lovia again and to stage a coup. He stated he would leave the country for a while; he said he needed some rest after a hard period in the political world. Later on he announced a probable return "when the time is there", though not as king. He sometimes still visited the country, what brought happiness to everyone. So stated Lars Washington: "It looks like a big reunion here!".
Lovia went into deep recession, partly as a result of the financial crisis, in late 2008. The political landscape was even worse off: no general elections were organized at the beginning of 2009 and as of February 1, 2009, the country was officially ungoverned. Though Lovia had no legal authorities, there were little outbreaks of violence. In fact, the nation looked abandoned. In the Summer of 2009, former Prime Minister Yuri Medvedev staged a peaceful coup, which failed to restore the democracy. There were no elections in January 2009 and the former 2008 Congress was just re-appointed. No bills were passed under the republican Medvedev government. International press called Lovia "a failed state."
After being relieved of his duties as King, he began to travel the world and become much more involved in his studies. After his departure, politics in Lovia began to become much more inactive. Congress sat inactive for over a month at some times, only coming together rarely to act as a caretaker. By 2009, national activity was at a record low.
Second reign (2009-2013)
Edit
In late 2009, King Dimitri re-entered Lovian public life. On general consensus, he was allowed by the people to to take up his political functions again. On November 9, 2009, Dimitri Noble was crowned for the second time, now at the Capitol.
On November 9, Dimitri created the 2009 First Provisional Congress, which succeeded in setting up new elections and increasing the activity of Lovia. Prime Minister Yuri Medvedev, who had started to become inactive, returned to work with the King. Medvedev was re-elected as Prime Minister in the Federal Elections, 2010.
In January 2011, the King married his long-time girlfriend in a small ceremony visited by Lovia's finest and his family. After this he became progressively less active and by March 2011 he rarely made any political actions. It has been reported the King is not as interested in running the state, as he had been in the past years. The King was apparently glad with the outcome of the Galahad v. The Brigade Trial.
King Dimitri was awarded the Order of Valdemar of Strasland in 2013.
Dimitri abdicated for the second time in August 2013, to allow him to spend more time with his family, and pursuing other interests. He had become hugely unpopular after his inactivity during and following the Civil War in 2011. His cousin Prince Sebastian openly called out the King on his cowardice, showing his war wounds in front of a roaring crowd in Noble City. After the 2013 Donia Coup, the King fled the palace once more. This again cost him dearly in terms of popular support.
Personal life
Edit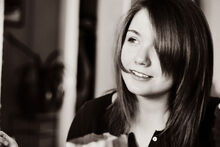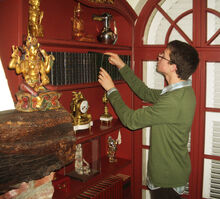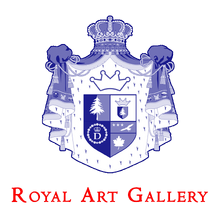 Having always been very keen about his privacy, very little is known about the Prince's personal life.
Relationship with Mary Elisabeth Nelson
Edit
See also: Mary Elisabeth Nelson for more information.
On November 12th, 2009, La Quotidienne announced the following: "Lovia has a Queen!"[8] In the article, the author Alexandru Latin writes that sources say Mary Elisabeth Nelson, a young university assistant and researcher, aged 18, is engaged in a relationship with HRH. "Some sources say she'll be the King's bride" and "[...] other sources claim to have seen them frequently together." HRH would have responded by denying the rumors, saying "You know, I [...] am befriended to Mary Elly, nothing more, nothing less."[9] The news appeared in Hurbanova Novine as well.[10] The rumors began when a November 9 poll in La Quotidienne revealed the wish of many Lovians to have a queen.[11]
It was November 14, 2009, when the same newspaper came up with the evidence of Mary Elisabeth's relationship with Lovia's most powerful man. In the afternoon, the newspaper published an article entitled Mary Elly admits: "Dimitri and I are in love".[12] In the article, it is revealed that Miss Nelson was at the King's palace the day before, and they had been intimate in the Royal Gardens. A picture of the couple shot by one of the Quotidienne journalist accompanied the article. Miss Nelson would have admitted to "having a special connection" with the King to the journalists. Both The Noble City Times[13] and Hurbanova Novine[14] published the story within a short time.
On November 17, 2009, HRH King Dimitri officially recognized his relational involvement.[15] In a press conference, he explained the situation and asked for respect and patience. On December 3rd, King Dimitri and Mary Elisabeth announced in The Noble City Times to be engaged. Initially, it was stated that the couple would get married in 2010[16]; only in June it was revealed that the wedding would take place in October of that year.[17] The wedding was then postponed to Mary Elisabeth's poor health, suffering from pneumonia. The wedding later took place on January 16, 2011, in a small, private ceremony.
Friendships
Edit
Prince Dimitri's friendship with two-time Prime Minister Yuri Medvedev is a public fact. Although their political views have slightly moved away from each other in recent years, they cooperated intensively in politics, business and other projects during their time in office. The two were often considered the motor behind all Lovian politics, and a sine qua non for a stable Congress until 2011.
Other personal friends include Arthur Jefferson, the current Supreme Court Judge and a political independent. Jon Johnson and Martha Van Ghent have also entertained a friendship with the Prince for some time. Many politicians entertain good relationships with Dimitri. There are frequent friendly contacts with the leading figures of Walden, being Van Ghent, Andy McCandless and Marcus Villanova. When King, the Prince often showed support for their cause. Others include Alyssa C. Red, Percival E. Galahad, Lars Washington and Pierlot McCrooke. The King's relatively positive contacts with the majority of Congress has led to the formulation of the Cabal Theory in early 2010 and several similar theories.
Although the King's relation with conservative politicians, especially those based in the south, was rather troublesome, there are long-standing positive contacts with some of them. Some inside sources cite Oos Wes Ilava, the incumbent Deputy Governor of Oceana, with whom the King had a good understanding. The two established a number of projects, some with great success. Intense collaboration was sometimes followed with periods of non-collaboration. In this changing relation, the Alexandru Latin, who deceased in 2010, played a major role. Insiders noted crucially better contacts with the Oceana population during periods of Latin's absence.
Literature and arts
Edit
Since 2009, Dimitri embraced reading as a hobby. He became well-read in classic works of modern and early modern literature. Among his favorite authors are many American writers, including Mark Twain, F. Scott Fitzgerald, Ernest Hemingway, Jack Kerouac, and many more. In recent years, he developed an interest in medieval and early modern Dutch literature as well.
A enthusiastic admirer of art, Dimitri has established an impressive collection of art at the Royal Art Gallery. The Fighting Téméraire, the famous Turner painting, is publicly known to be among his personal favorites, and became one of the key symbols of the Dimitrian monarchy.
Dimitri has a broad knowledge of several genres and ethnic music styles. According to friends and family, he has a keen interest in classical music as well as in popular genres. Among his favorite genres are rock, folk rock, country music and jazz. As King, Dimitri co-organized the successful jazz festival Jazz Portland in August 2010.
Political stances and activism
Edit
Democracy policy
Edit
| | | |
| --- | --- | --- |
| | This section is under construction. | |
As framer of the Constitution, the then Prince Dimitri wanted to ensure democracy, freedom and a good separation of the powers, though that was more difficult due to the low population numbers. In the Constitution the different powers and their abilities were enshrined. The Ruling Monarch and the demoractically elected Prime Minister governed the nation (the executive branch), while the elected Congress was the legislative branch. Justice was a separate branch, though had some links to the executive branch, because the Supreme Court Judges were appointed by the Secretary of Justice and the Prime Minister. The Constitution was considered to be a good base for democracy, regarding the small possibilities of a low-populated nation. There was much criticism of the power of the King, which was partly described in the democratic Constitution, and partly depended on the personal interpretation of the King.
Controversy
Edit
UWN controversies
Edit
As early as 2007, there was protest in other United Wiki Nations member states against King Dimitri's far-reaching power, causing great controversy. In Adlibita, Mäöres, and Libertas there were outcries for another form of government in Lovia. The King would take this personally, and later succeeded in having Lovia withdraw from the UWN, which would cause its collapse. He later tried to set up another organization to do encourage cooperation between the wikinations (the International Wiki Organization), but it was not approved by Congress.
Cabal theories and republicanism
Edit
Main article: Anti-Cabalism.
Republicans, mostly fascists, established the well-known Cabal Theory in early 2010. Their Anti-Cabalism movement believed that Lovia was at that time ruled by an established elite centered around King Dimitri, Prime Minister Yuri Medvedev and several other politicians.
Within republican circles the Cabal Theory is often rejected. There is however a strong notion of democracy and lowering the monarch's power in Lovia. The Alexandru Latin Trial and King Dimitri's power during his 2008 reign are often cited as sources of republican frustration.
During the 2010 Congress, King Dimitri held no other public offices, leading to diminishing support of the republican movement. Scholars have noted none of the democratization reforms came from republican Congressmen, but only from the progressive pro-monarchical politicians, as well as from King Dimitri himself.
In 2011, UNS congressman I. G. La Blaca called for Dimitri to be replaced by one of his relatives for failing to fulfill his Royal Duties. He claimed that Dimitri had, by then, been living a reclusive life for several months in which he did not leave his Palace once. This was disputed by the Royal Family. Dimitri stated that he had become more neutral, like the anti-Cabalists had wished, and didn't see any reason for the claims.
Dimitri lost much of his popularity from 2011 onwards, due to his unwillingness to take part in public events, leading to an increase in republican sentiment, mostly unrelated to the the anti-cabalist movement. Some have suggested that Dimitri's abdication was in response to this.
The King's atheism was a frequently cited source of frustration with Christian Lovians. He was also seen by some as a weak and cowardly figure. Following the May 2013 Donia Coup, and Dimitri's fleeing, his cousin and successor King Sebastian I of Lovia openly called Dimitri out for his cowardice.[18]
Buildings, rooms and streets named after him:
Yuri Medvedev made two art works of Dimitri, based on his pictures.
Ancestry
Edit
Dimitri I's ancestors in three generations
Prince Dimitri
HRH Prince of Lovia
Father:
Prince Thomas
HRH Prince of Lovia
Paternal Grandfather:
King Joseph
HRH King of Lovia
Paternal Great-grandfather:
Prince Philippe
Count of Flanders
Paternal Great-grandmother:
Princess Marie
Princess of Hohenzollern-Sigmaringen
Paternal Grandmother:
Queen Lucy I
HRH Queen of Lovia
Paternal Great-grandfather:
King Arthur II
HRH King of Lovia
Paternal Great-grandmother:
Queen Amelia
HRH Queen of Lovia
Mother:
Princess Sarah
HRH Princess of Lovia
Maternal Grandfather:
Álvaro Romano García
Maternal Great-grandfather:
N/A
Maternal Great-grandmother:
N/A
Maternal Grandmother:
Emily Walker Smith
Maternal Great-grandfather:
Andre D. Harrisson Smith
Maternal Great-grandmother:
Stephany J. Walker Smith
Note: Lavender colored boxes: Ruling Monarch of Lovia
Note: Cornsilk colored boxes: civilian
References and notes
Edit
See also
Edit
Community content is available under
CC-BY-SA
unless otherwise noted.