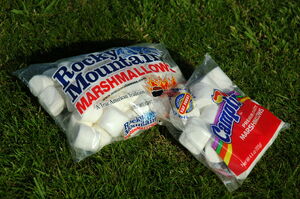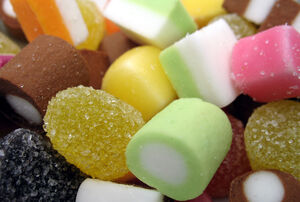 Springels is a Lovian candy store chain and producer of sweets owned by Prince Alexander of Lovia. Its manufacturing facility is situated in the Old Harbor of Noble City (Elisabeth Street 1). The chain's first store opened in 1987 and is situated in the Noble City Trading Quarter.
Our candy
Edit
We sell candy from the most famous international companies, but also candy of our own company, Springles Candy.
We have the best candy in whole Noble City. We sell:
Springles

Candy Mix
Jelly Beans
Gummy Bears
Lovia Kisses
Candy en chocolate bars

Bounty
Galaxy
Hershey Chocolate
Mars
Twix
Marshmallows etc.

Graham crackers
Hershey Chocolate
Marshmallows
Marshmallow fluff
Other cookies en candy

Candy apple
M&M's
Petit LU
Lovia Kisses

Lovia Kisses
Lovia Mini Kisses
Lovia Rainbow Kisses
Wikalex

Crax
Mini Crax
Osha!
Mini Osha!
CollectME
Management
Edit
The owner and manager is Prince Alexander of Lovia. As of 2013 he largely leaves managing the store to his personnel as he remains the owner, albeit in name only.
Community content is available under
CC-BY-SA
unless otherwise noted.