Technowana

You want technology? Technowana!

Name
Technowana
Type
Subsidiary
Product
Internet, telephony services, digital television
Origin
Lovia
Founded
2008, by Lokixx Comp.
Owner(s)
Lokixx Comp. (100%)
Headquarters
Lokixx Comp.-Center
Profit
Unknown
Technowana is a new company of the concern Lokixx Comp.. Technowana is introduced on Friday the 7th of March, 2008.
Technowana doesn't have establishments yet.
You can buy a lot of passes with what you stipulated on things get discount. We have an own operator, namely, TeleWana.
The passes can only be accepted if you are presented at TeleWana.
Youth Pass - $ 30 - During 1 year:

80 free minutes per month and
160 free sms per month

Senior Pass - $ 26 - During 1 year:

200 free minutes per month

Work Pass - $ 36 - During 1 year:

260 free minutes per month, only during office hours

Night Pass - $ 36 - During 1 year:

160 free minutes per month, from 5 PM to 7 AM and
80 free sms per month, from 5 PM to 7 AM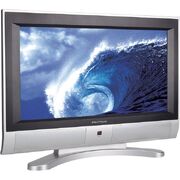 We offer digital television as from $ 60 at purchase, afterwards you must pay $ 20 per month. You can examine also films on application, you pay, however, by every requested film $ 0.80 extra. You can also examine 4 extra senders, by free, the senders are; S11 (soccer and sport), Science Wana (science), Nature Wana (nature) and Youth Wana (sender for the youth). You can examine these 4 extra senders in High Definition.
We offer internet to from $ 10 to $ 20,33 per month.
BasicNet : The cheapest subscription for beginners

1 Mbps
400 MB
$ 10 per month

ComfortNet : Comfortable Internet for which from time to time surfs, looks to his e-mails or examines photographs

4 Mbps
1 GB
$ 12,66 per month

ExpressNet : High-speed Internet for which regular or with the complete family the Internet really wants live. The most sold subscription.

10 Mbps
12 GB
$ 15,73 per month

TurboNet : For the demanding surfer who wants on top speed enjoy what the Internet has to offer.

20 Mbps
35 GB
$ 20,33 per month
You can buy a Wi-Fi with $ 170 , you have a guarantee of 5 years. We come install the Wi-Fi at you at home, by free!
Community content is available under
CC-BY-SA
unless otherwise noted.